Lakemore (The Review)
On my first visit I could not really provide a accurate review as I did not see the other waters and even now I have only fished 2 of them but at least I have seen the access and facilities now.
There are 3 main waters, Golden Lake, Long Lake & the Horseshoe Lake, there is also a forth water called the Moat but at present it is closed and I'm not sure when it will be open so the review is for the 3 waters I could get to.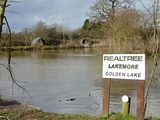 This is a small water with 2 island features, there is no path to speak of around the lake but the ground is level and well drained so access is reasonable.
Each peg has a wooden platform with wire mesh over it that gives a good foot hold when wet, the pegs themselves are quite close together which was not a problem when we went as we were the only people there but if the lake was booked to capacity there could be an issue with crossed lines unless everyone was fishing at there feet.
Setting a bivvy up is possible around this water however space is limited so when setting up be mindful that people may want to walk past you from time to time.
Long Lake.
There is a bark covered path along the side which is soft in places but still accessible.
The pegs are well spaced apart and there is plenty of room to set up a bivvy which would be needed for an overnight stay at this water is not so sheltered from the wind as the others.
Long Lake has the 2 toilets serving the complex, 1 male and 1 female, these toilets are basic but fully functional and on our visit were stocked with toilet paper and soap to wash your hands with.
There is an outside tap with a short length of hose attached on the outside of the toilet block to get fresh water from for tea making and so on.
Horseshoe Lake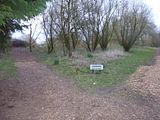 The Horseshoe Lake seems to be the most mature water and is arguably the biggest water on the complex and indeed holds more of the specimen fish.
As the name suggests the Horseshoe is shaped like a "U" with a small island feature and various little "bay" areas.
It like Long Lake has a bark path around the water which is also a little soft in places but still accessible on foot.
The pegs are very well spaced apart and some pegs are closed from time to time to allow them to rest, there is plenty of room for setting up a bivvy and in fact some people actually share a peg sending 4 lines out without tangles.
The Horseshoe Lake has the added benefit of being sheltered by tall mature trees throughout.
The fishery on the whole is not disabled friendly and this is as much to do with the size of the fish it is possible to hook into as well as the path being soft in places HOWEVER it is fair to say that Mark who runs the place is very accommodating and helped us move our gear to and from the peg (by prior arrangement) , he really is a nice fella, follow the rules and don't be a prat and you wont have any problems from him what so ever.
There are a few notice boards in the car park showing the rules and some pictures of various catches and also a few menus from local takeaway who DO deliver to the car park, so if you don't feel like cooking you don't have to…………..bonus.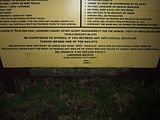 Lakemore Fisheries,
For bookings & more info, call Mark Ashmore on:
http://www.lakemorefisheries.co.uk/index.htm
I will do a separate blog describing our visit……………..
In : Review
Tags:
realtree lakemore review golden long horseshoe lake crewe cheshire catfish carp bream roach rudd
blog comments powered by

Disqus